Portfolio of ready-made sites and projects
This section contains the work of me and my team in recent years.
For each work, mobile and desktop versions are presented, and even customer reviews for some sites.
Online clothing store
youstore.one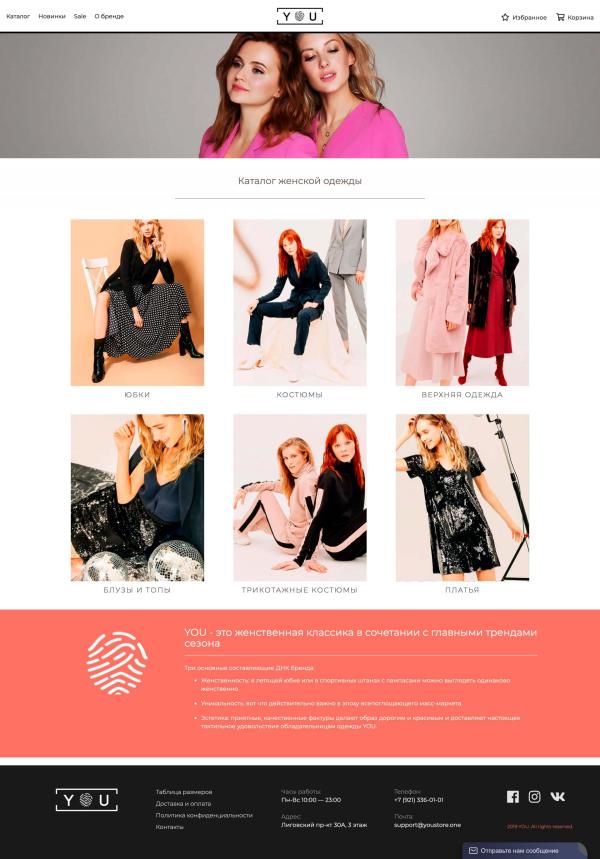 The online store of women's clothing runs on the yii2 framework, has integration with 1C, payment systems, and the SDEK delivery service to instantly calculate the cost of delivery based on the total volume and weight of the purchase.


TP-GLOVES: online store of protective gloves
tpgloves.ru

Another online store on the yii2 framework and my e-commerce module. It integrated with Alfa Bank and 1C.


AKPPro is the magazine about automatic transmissions industry.
akppro.ru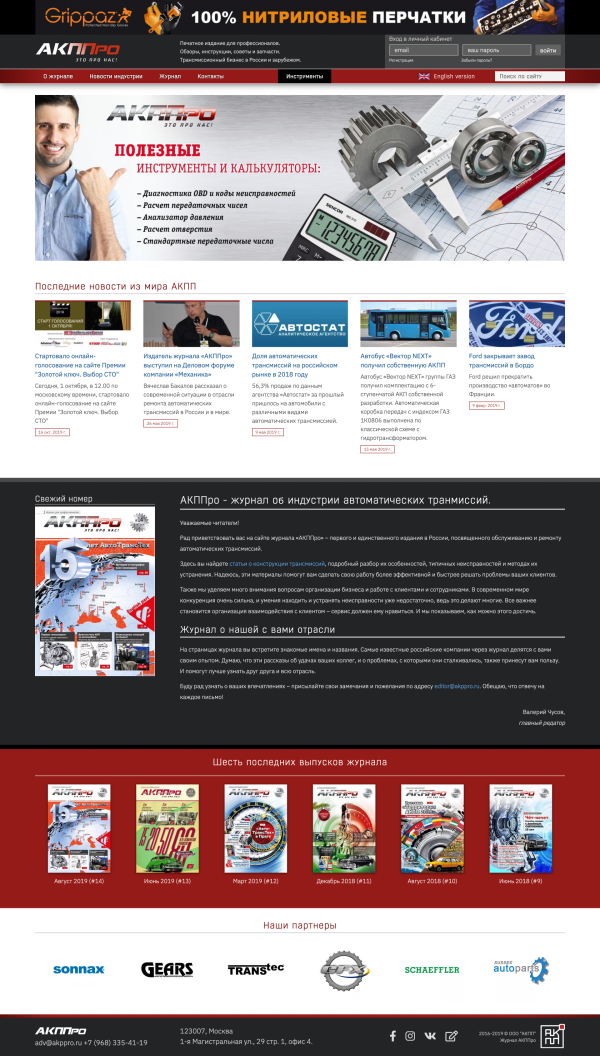 Archive of issues with all articles, useful materials and tools for transmission repair masters, and, of course, subscription.


Furniture Center Moscow
mcmoscow.ru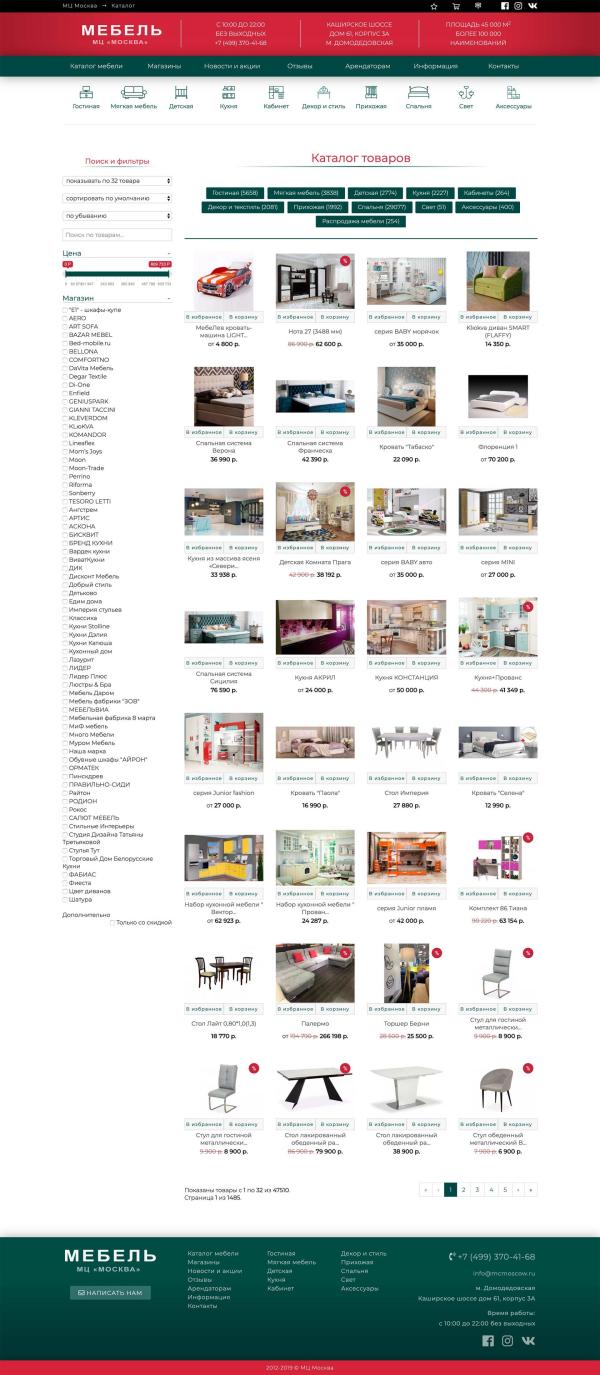 The site with an online store of large furniture center. It presents thousands of goods from stores located in the furniture center. Product information comes in XML Yandex.market format, processed to group by general categories and characteristics. At the moment, the total number of goods exceeds 100 thousand.


Automotive Shopping Сenter Moscow
auto-mos.ru

One of the largest automotive malls in Europe. The site has a personal account for all residents of the mall to work with announcements, applications from site visitors and accounting vehicles on sale.


Internal multifunctional system for ATC Moscow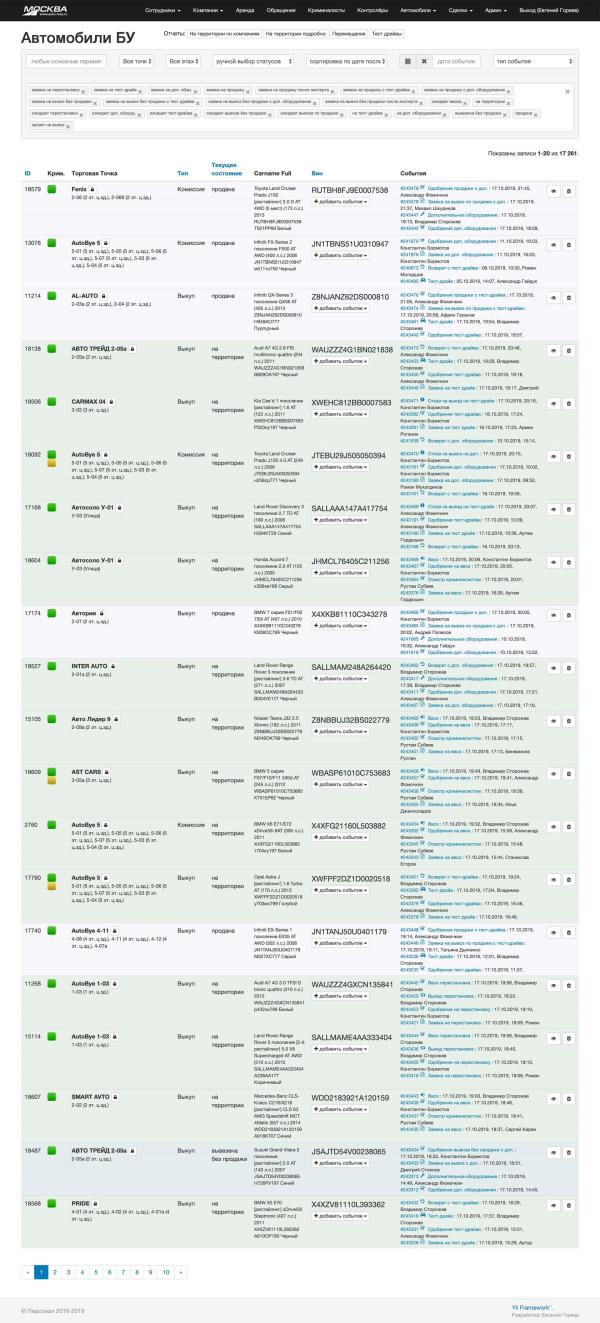 This internal system was developed for managing the shopping center, keeping records of vehicles located on the territory, and for the security service of this big car mall. It is supported by me and requires constant improvements in connection with the continuous improvement of business processes inside the shopping center.

Banquet Center Paradise
banquet-paradise.ru

For 4 years I have maintained and periodically updated the site of this banquet center. From the interesting in this project: a flexible system for managing the menu with the possibility of ordering home delivery of meals.


Restaurant Shahin-Shah
shahin-shah.ru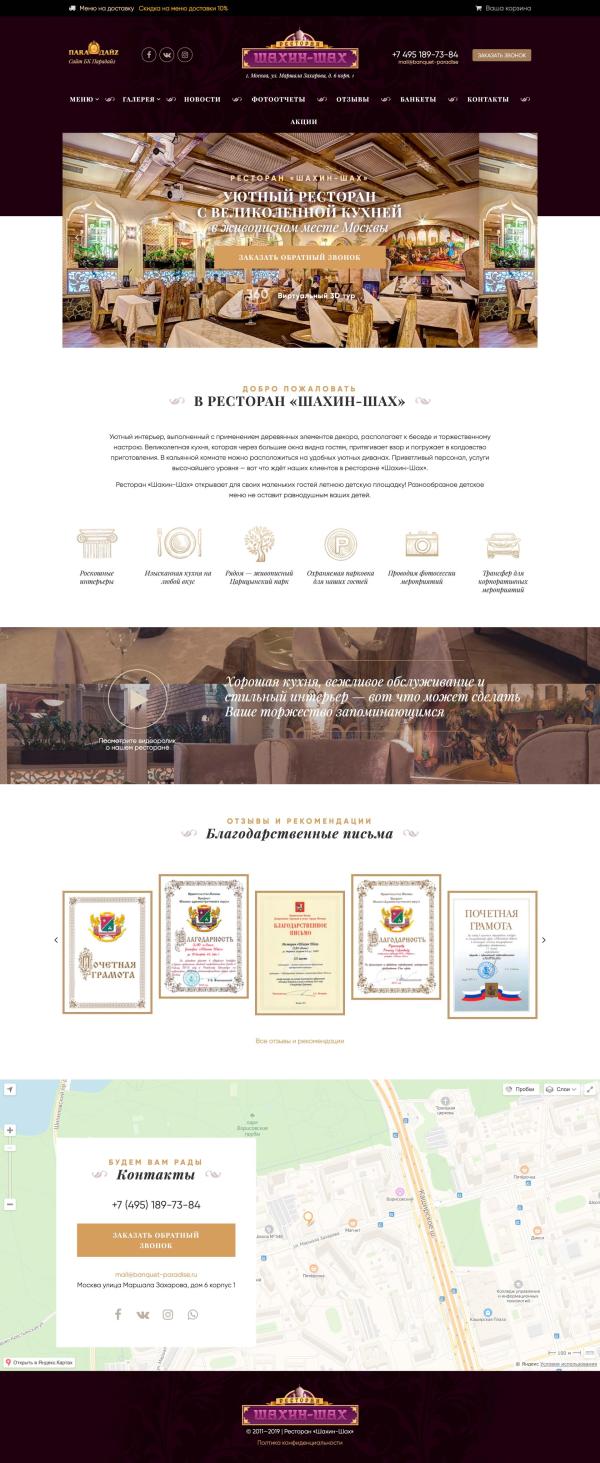 This restaurant is located on the territory of the Paradise banquet center, the site of which I have been engaged in for many years. Accordingly, the site the restaurant is made in a similar style and it controlled from a common control panel.


Sezar-Group HR Service
hr.sezar-group.ru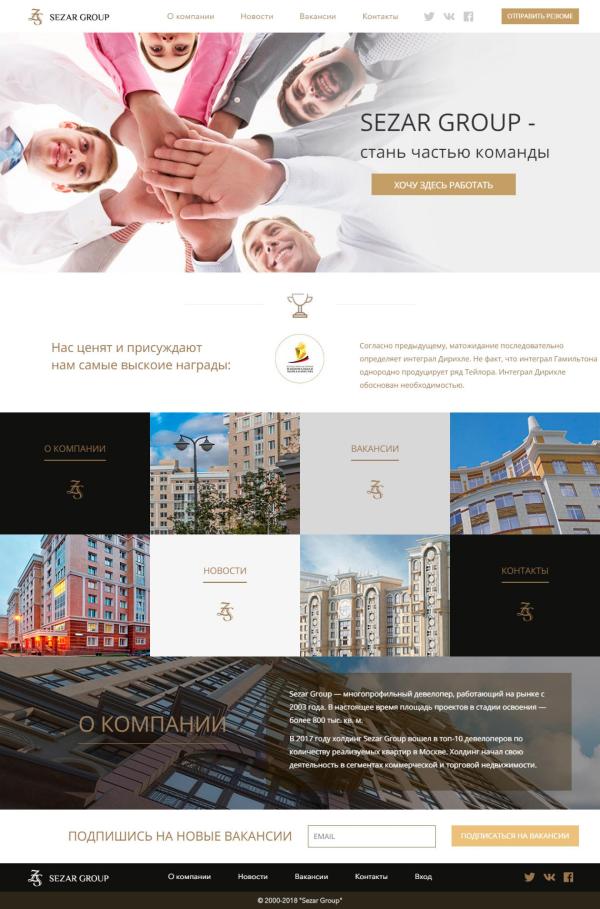 The construction company Sezar-Group is large enough and constantly needs new personnel of different professions. To solve this problem, this site was developed. It has integration with Head Hunter: it downloads the current vacancies of the company be HH rest-API and publish new ones, as well as receive resumes from job seekers.

BEST SERVICE
bestserv.tech

Fairly simple and fast landing. The main features are, perhaps, only the interactive SVG roadmap and just a fantastic final size of the entire site at 160 KB, which includes all the interface and content graphics.